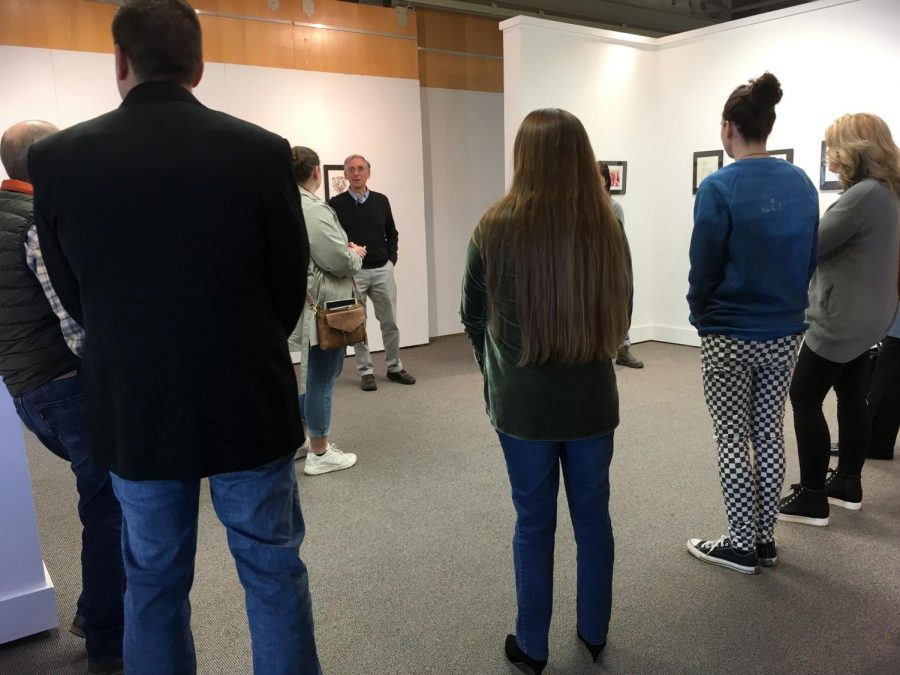 New Exhibits Showcase Varied Artistic Styles and Techniques – The Wood Word
[ad_1]
The Marywood Art Department recently welcomed three new galleries to campus.
On Saturday, October 5, the Shields Center for Visual Arts hosted openings of "Watercolor and Wonder: Shrines" by Mary Billingsley, "Scrolls" by the late Ana Maria Carmona Cusic and the annual Marywood Print Guild exhibit.
The Mahady gallery presents "Watercolor and wonder: sanctuaries". Each piece in this exhibit is a biblical scene based on a small scene set up by Billingsliey with dolls and dead plants.
"[Painting] is so much fun it's my own little world, and I won't let anyone in until I'm done, "Billingsley said.
Upstairs in the Suraci Gallery is "Scrolls" by the late Ana Maria Carmona Cusic. These scrolls are painted in the traditional Chinese style. All pieces are on silk rollers and painted in ink. All of the coins were donated to Marywood by her husband Daniel L. Cusick.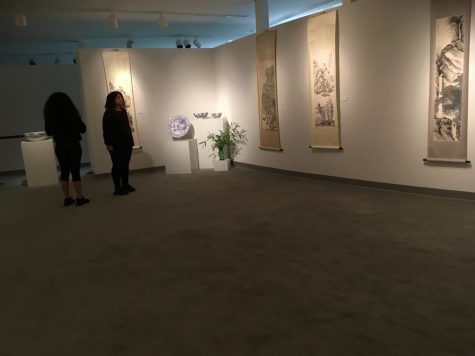 In the Kresage Room is the annual exhibition of the Marywood Print Guild. The Marywood Print Guild featured many types of printing such as photography, screen printing, and woodcarving. The guild presents the works of members who come from all walks of life.
"We have current students, current professors, graduate students and professors who have retired or no longer teach here… we have this continuity of participants and we are building history," said Peter Hoffer, director of the Print Guild.
Each guild member has created a piece on an 8 "by 10" sheet of paper, other than the size, there are no creative limits to their pieces.
All three galleries will be on display at the Shields Center for Visual Arts until November 2 and are open to the public Monday through Friday 9 a.m. to 4 p.m. and 1 p.m. to 4 p.m. on Saturday.
Contact the author: [email protected]
[ad_2]