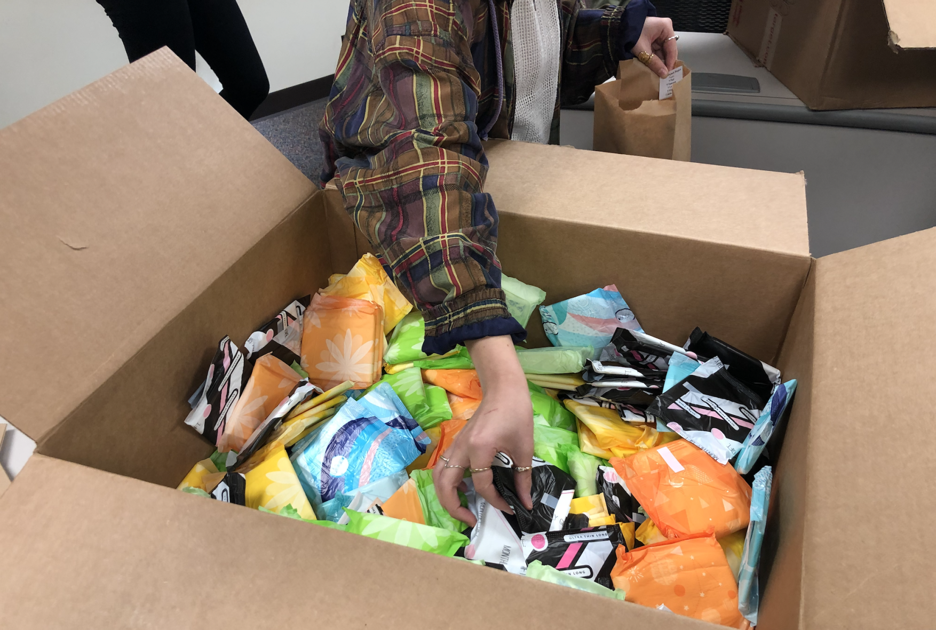 UGA Period Project looking for submissions for an art exhibition | Arts & Culture
On Friday, December 3, the Period Project at the University of Georgia will host an art exhibit and drive to Rabbit Hole Studios from 6 to 7:30 p.m. The exhibit will feature artwork submitted by students and scholars. community members, and guests are encouraged to bring donated pads and tampons to the event.
The UGA Period Project donates menstrual products to community partners in the fight against menstrual poverty: limited access to menstrual products and menstrual education.
Gabriela Jones, a second year psychology, art history and studio art student, is the education manager for the Period project at UGA and organizes the art exhibition. She hopes to showcase artwork made by students and the community and help people in Athens who cannot afford menstrual products.
Everyone is encouraged to submit artwork for the exhibition via a link on the period project's Instagram page, @ugaperiod. Submissions are accepted until November 28, and submitted works do not need to be under a certain theme or by a certain type of artist to be accepted.
Professionals, hobbyists, students and community members of all genres are eligible to submit 2D and 3D artwork, according to Jones. The art will be on display overnight and will not be auctioned or sold.
According to Jones, a big issue facing this goal is the stigma surrounding sanitary napkins, tampons, and periods in general.
"If we approach this problem with this mindset, we will never be able to help the people who need it. I hope to destigmatize and educate as much as possible about this, "Jones said.
The event itself will take place at Rabbit Hole Studios, a community center on Winterville Road that provides event space and a studio for artists, nonprofits and entrepreneurs.
Nicholas Bradfield, owner and operator of Rabbit Hole Studios, is providing the venue for free for the Period project at UGA.
"We're just happy to be involved and happy to share this community asset with people who want to educate or who want to learn or just connect with people," Bradfield said.
Those wishing to attend the event are encouraged but not required to bring donated pads and tampons in lieu of the registration fee. Donations of $ 3 per guest will also be requested, but the fee is optional and will go directly to the period project. Donations can be made through the organization's Venmo account, @ugaperiod.
Donations will benefit community partners such as the Athens Region Homeless Shelter, Clarke Central High School, Backpack Project, Bigger Vision Community Shelter and more.